It has come to my attention that Funimation has acquired the distribution rights to the Nichijou anime, and will release the complete series (subbed) on DVD and/or Blu-Ray in North America next month. While I don't see any date on the official site, Amazon.com leads me to believe they will be released February 7. The 7th is a Tuesday, so that's probably the correct date, as it seems DVDs, books, and CDs are generally released on Tuesdays. While this may seem old hat to anyone from Japan or Australia, this is the first opportunity for those of us in Region 1 to buy this wonderful animated series. I also urge anyone who wishes to see a second season of Nichijou to follow my example and purchase as many sets as you can afford in order to artificially inflate sales numbers.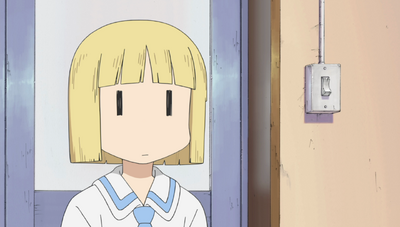 A recent conversation about admin rights has reminded me that I actually have no system for handing them out, so if you want them, please feel free to ask, because otherwise you'll be waiting forever.
Finally, Happy New Year, everybody using various traditional East Asian calendars!
Ad blocker interference detected!
Wikia is a free-to-use site that makes money from advertising. We have a modified experience for viewers using ad blockers

Wikia is not accessible if you've made further modifications. Remove the custom ad blocker rule(s) and the page will load as expected.