Woah
I can see someone was, and is still very dedicated
(and I lost my rank as 3rd but who cares) 
I may still be more active on my Facebook page, but I can still certainly spare my time to help (if you want my help, that is, of course).
I do have Photoshop and 1,333 pictures of Nichijou so I could help somehow.
Or I could just continue and finish adding pictures onto the Chapter articles and whatnot (which was what I was doing before).
Anyways, keep up the good work.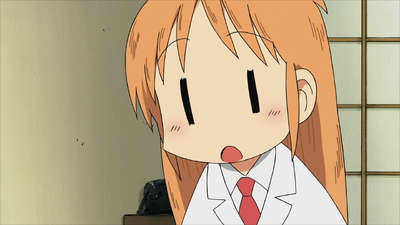 Ad blocker interference detected!
Wikia is a free-to-use site that makes money from advertising. We have a modified experience for viewers using ad blockers

Wikia is not accessible if you've made further modifications. Remove the custom ad blocker rule(s) and the page will load as expected.