巣立ちの歌 (Sudachi no Uta) is an ending-credits song from Episode 21 of Nichijou performed by Koujirou Sasahara, Misato Tachibana, Yamamoto Kazutomi, Tamaoki Youko, and Higuchi Yumi.

Released in 1965, it is commonly sung during graduation.
Clip
Song of Leaving the Nest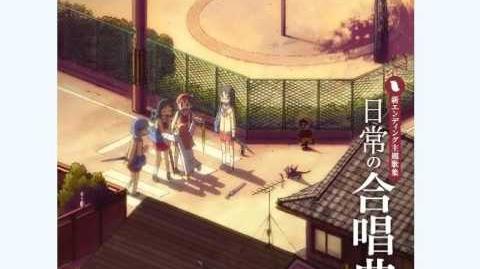 Lyrics
花の色 雲の影
なつかしいあの思い出
過ぎし日の窓にのこして
巣立ちゆく 今日の別れ
いざさらば さらば先生
いざさらば さらば友よ
美しい明日(あす)の日のため
References
Ad blocker interference detected!
Wikia is a free-to-use site that makes money from advertising. We have a modified experience for viewers using ad blockers

Wikia is not accessible if you've made further modifications. Remove the custom ad blocker rule(s) and the page will load as expected.