The article is a Stub!
Yuuko is yelling because this article is not complete

Please expand the article as well as you can!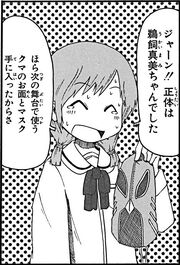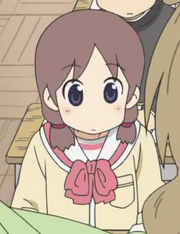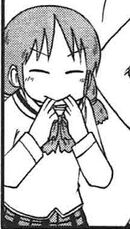 Ogo was a prototype character from an early serialization of Nichijou. She was known as Ukai Mami in the Nichijou Prototype and was shown to be a member of the Drama Club along with Mio, being an elaborate screenplay writer. She makes brief appearances in the anime as a classmate of the main cast and also appears in the second ending, walking with her bike.
Ad blocker interference detected!
Wikia is a free-to-use site that makes money from advertising. We have a modified experience for viewers using ad blockers

Wikia is not accessible if you've made further modifications. Remove the custom ad blocker rule(s) and the page will load as expected.