Fan Art
Things We Think
are Cool

Anime

日常



Featured Video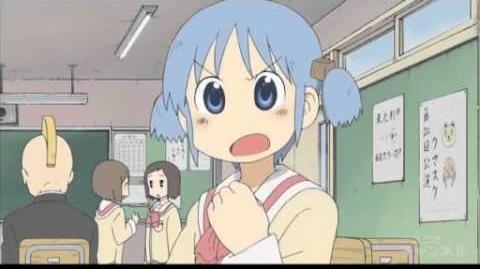 Info - Japanese Not Rendered Properly
Today (28-Aug-2014 1:00 PM GMT) I noticed that my Google Chrome can't render Japanese properly. A bit of googling revealed the problem is widespread. I fixed mine by reversing the suggestion in that link:
goto chrome://flags
ENABLE the flag for "disable directwrite"
relaunch CHROME
In my case I DISABLE the flag and relaunch and problem solved.
Hope this helps.
Helping Out
Say Hi: Leave a comment somewhere, anywhere. That helps. Really. Even criticism and discussion is better than silence.
Enrich the Media (Images / Clips): Upload anything, pictures or videos. If yours is a fan art, post them here.
Update or Create a Page: You may start from these lists (Stubs/Incomplete Pages or Dead Link) or venture elsewhere; your choice.
Complaint and Whatnot: Drop admin your piece of mind: broken layout, unaesthetic design, etc.
New to wikis?: You may want to check out the common tutorial or our's.