Misato's Tell Me Fecchan Weboshii (みさとの教えてフェっちゃんウェボシー / Misato no Oshiete Fecchan Weboshii) is the second character image song for Misato Tachibana. While both songs in the single talk about her love for Koujirou Sasahara, each part represents one-half of her GUNdere personality: the first song having the gun feeling while this second song having the dere feeling. This is the eighth character song CD released from the anime series Nichijou featuring a character Misato Tachibna (CV: Chika Horikawa). Cover artwork by Kyoto Animation.
Clip
Misato's Tell Me Fecchan Weboshii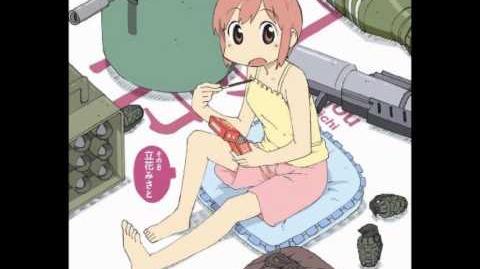 Lyrics
Ad blocker interference detected!
Wikia is a free-to-use site that makes money from advertising. We have a modified experience for viewers using ad blockers

Wikia is not accessible if you've made further modifications. Remove the custom ad blocker rule(s) and the page will load as expected.