The article is a Stub!
Yuuko is yelling because this article is not complete

Please expand the article as well as you can!
About This Song
気球に乗ってどこまでも (Kikyuu ni Notte Dokomade mo) is an ending song for episode 15 of Nichijou performed by Nano, Hakase and Sakamoto.
Original Version
Not much is known about this children choral song, except that it was part of the repertoire for 41st NHK National School Music Competition of the elementary school in 1974.
Clip
Kikyuu ni Notte Dokomade mo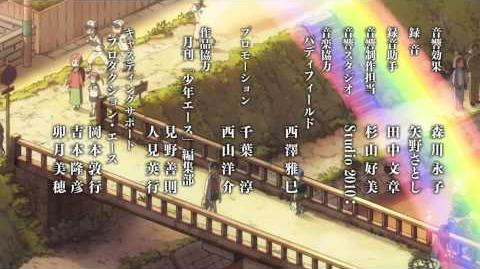 Lyrics
Ad blocker interference detected!
Wikia is a free-to-use site that makes money from advertising. We have a modified experience for viewers using ad blockers

Wikia is not accessible if you've made further modifications. Remove the custom ad blocker rule(s) and the page will load as expected.